Emotional Wellbeing
We know that this time can be worrying and challenging for students. Although most services are not physically open to visitors, there are ways in which young people in Haringey can access support either over the Internet or over the phone.
Sadly, we know that even more families are struggling with bereavement at the moment. Haringey Educational Psychology Service have updated their Bereavement Guide for Families to include specific information about Coronavirus. You can download a copy of it here by clicking on the image below.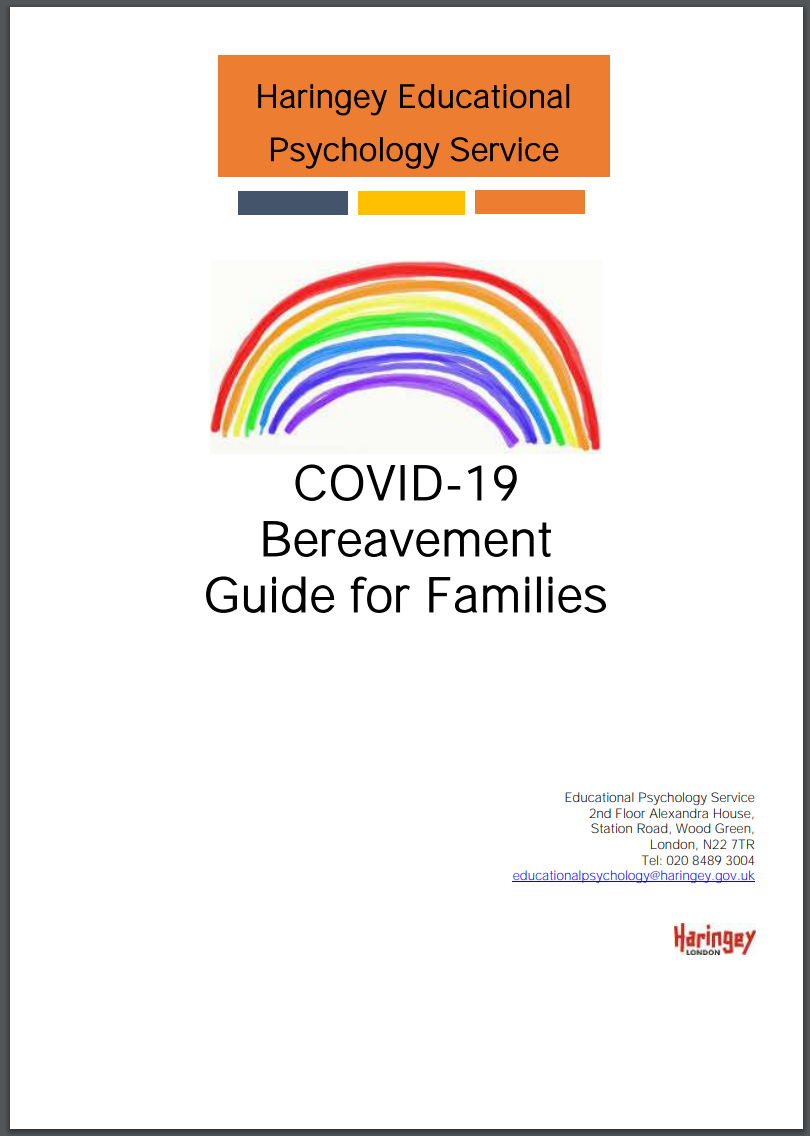 Please find below some information about Haringey services available during lock down.
Resource
Description
Link

Kooth

Haringey have subscribed to an online counselling service. This service is open to all young people and is confidential.

Haringey Mental Health Support Team

Haringey Mental Health Team are available on the phone 9am-3pm Monday-Friday. The service can be accessed by children/ young people, parents/ carers and school staff.

Phone: 0208 702 6035
Leaflet: MHST Wellbeing Telephone Support