Rewards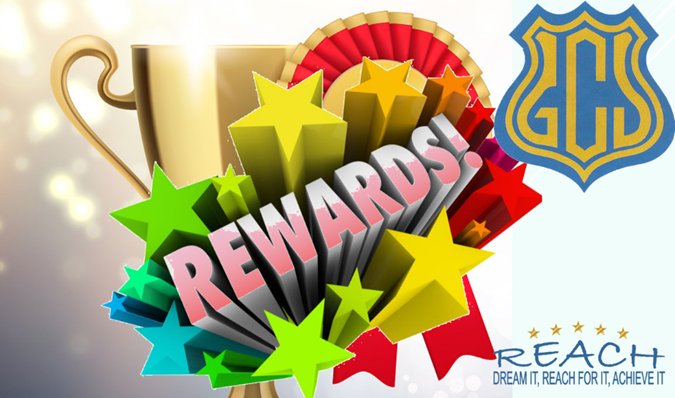 Gladesmore operates a rewards' system that recognises students for their effort, behaviour, home learning and positive engagement and achievement across the school.
We actively encourage students to recognise the intrinsic reward of learning. We also believe that positive praise is a very important way to reward students for their good work and efforts. In addition, we also have an extensive rewards programme.
Our whole school rewards system is based on Achievement Points. There are numerous ways to achieve these points, some of which are listed below:
Own Your Learning
Maximise Your Learning
Engagement in lessons
Completing reading quizzes
Demonstrating the REACH values
Completing WoW Words & Lexia tasks
100% attendance
100% punctuality
These points go towards prize-giving assemblies, certificates, badges and also towards special events and trips organised based on how many points students have received.
Prizes
Each half-term, prizes are awarded to students with the highest achievement points in each year group and also for those students who have made the most improvement.
In addition to this, each year group also has a special Awards Assembly once a year to recognise their engagement throughout the school year. The year is rounded off with our showpiece GladeStar Assembly!
Some of the prizes that can be won are:
Headphones
Earphones
Laptops
Fitbit watches
Tablets

Echo Dot
Vouchers
Bikes
Milestone points
Other ways to also win prizes is by building up enough points to REACH the milestone points. The points and prizes are:
100 achievement points = Green Badge
200 achievement points = Silver Badge and a Certificate
300 achievement points = Gold Badges, a Certificate and a Voucher!
450 achievement points = Rose Gold Badge, a Certificate and a Special Prize!
Jack Petchey Awards

Our school is part of the Jack Petchey Achievement Award programme which means we get to recognise 9 superb pupils for their efforts inside or outside school during the academic year.
Each student is chosen anonymously by our Student Council based on nominations from students and staff. Winners get £300 to spend on further improving the school, as well as receiving a special certificate and medal in their Key Stage assembly. They are also invited to be celebrated at the Jack Petchey Awards Ceremony
Gladesmore Sports Scholarship Initiative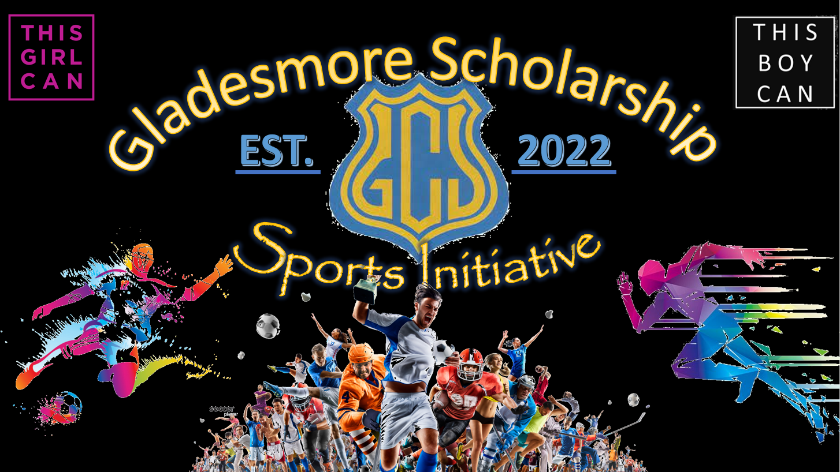 This is a fantastic opportunity that can have a positive impact on a student's sporting career. A successful applicant will have the opportunity to have financial support, with the help of the Jack Petchey Foundation, on annual membership costs, travel costs, equipment, resources, and many other expenses they may experience whilst participating in a sports initiative.
Entry requirements:
Pupil/applicant must be part of a sports club outside of school.

Pupil/applicant must attend their sports club on a regular basis.

Pupil/applicant must provide contact details of coach and sports club.

Pupil/applicant must complete application in full and hand into the PE Department
Special Awards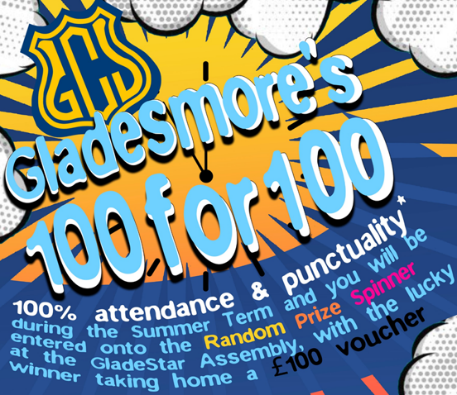 After each commitment and progress report, students receive certificates for being in Bronze, Silver, Gold and Platinum on our Commitment Ladder. This is the collective term that represents student's effort, behaviour and own your learning for each of their subjects.
Special Recognition certificates are regularly given out to students who are nominated by their fellow students and also members of staff.
We run a number of competitions throughout the academic year to incentivise pupils. The latest of these is the 100 for 100 Attendance & Punctuality competition where students can win £100 for being in school and on time every day.
Each week, there is also a special Student of the Week recognised in Key Stage assemblies by the Headteacher. They receive a certificate and a special goody bag.
Gladesmore App

Students and Parents can keep track of how many achievement points they have using the Gladesmore App. This is called EduLink One and can be accessed online via edulinkone.com or via the EduLink One app.
Students can access this by simply signing in with their @gladesmorestudent.com Google account.
Parents will have received an invitation to log in to the app directly from noreply@gladesmore.com.
For any questions or queries with access, please email info@gladesmore.com.