Safeguarding
Safeguarding is of paramount importance and at Gladesmore Community School we endeavour to work closely with families to keep our children safe. Safeguarding is a central element of all schools' statutory responsibilities. Gladesmore Community School is committed to ensuring pupils' awareness is developed not only through our RSE curriculum but also via our annual programme of special events and assemblies.
Our safeguarding team works collaboratively with the other safeguarding teams in the borough. All of our staff undergo safeguarding training and this is refreshed and renewed at regular intervals. Training is bespoke meaning that the training received by the hygiene team would be different to the training received by the teaching team. In addition, the safeguarding team completes additional training in all aspects of safeguarding including prevent, domestic abuse, sexual assault, neglect and early help.
The safeguarding team consists of the following members of staff: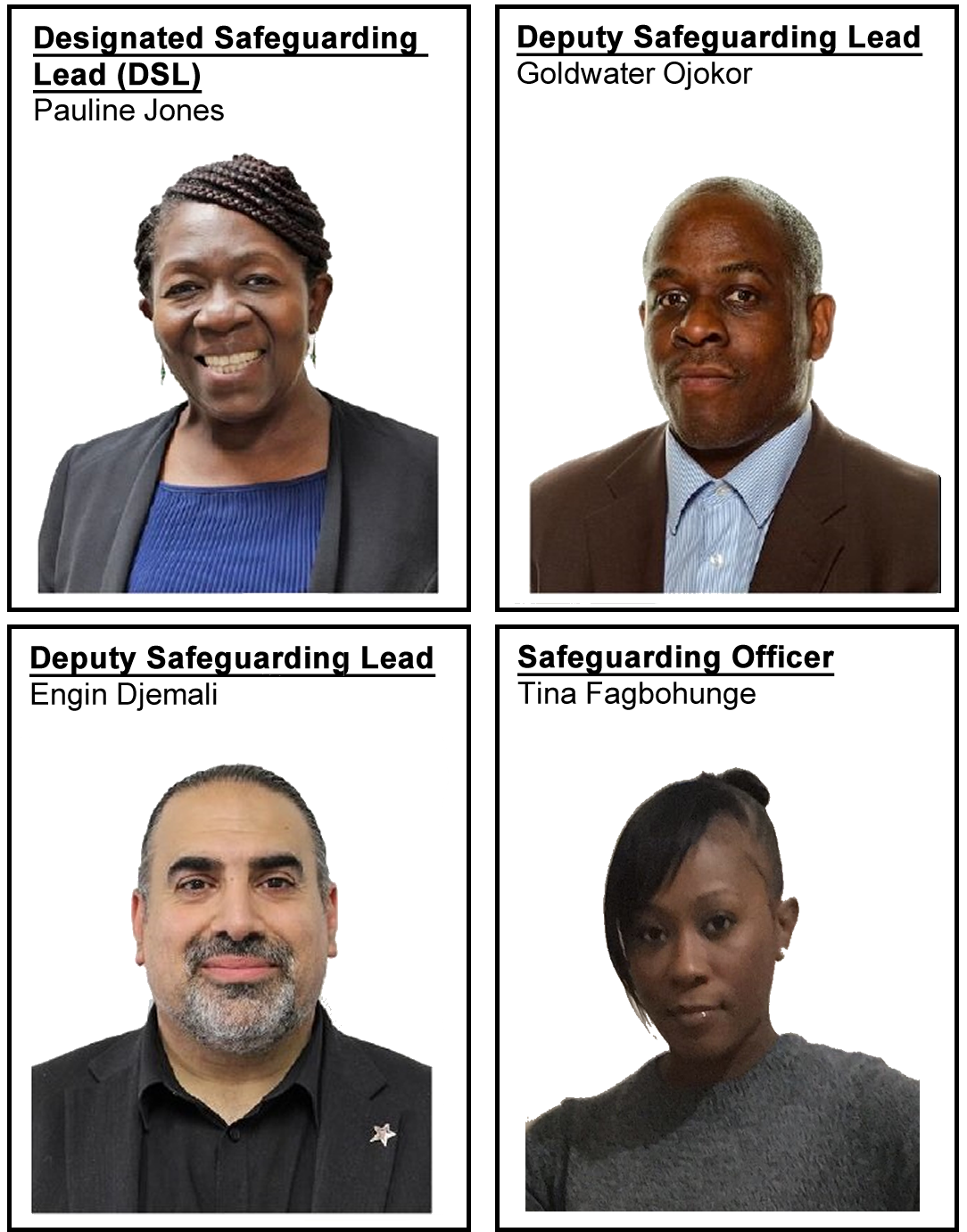 Safeguarding leads can be contacted via email at the following address: safeguarding@gladesmore.com
Alternatively, if you would prefer to speak to a member of the safeguarding team please call the school's main office number on: 020 8800 0884. The NSPCC also have a Helpline Number 0800 135 663.
What is Safeguarding?
Safeguarding includes the processes that are undertaken to keep all children safe and promote of their welfare. Safeguarding means:
To protect children from maltreatment
To prevent impairment of children's health or development
To ensure that children grow up in circumstances consistent with the provision of safe and effective care
To take action to enable all children to have the best outcomes
Safeguarding Issues
Gladesmore school is aware of the current national Safeguarding issues that children and young people may experience, some of which are listed below. We are committed to working closely with outside agencies and committed to enforcing our school policies to combat the effects of these issues should they arise.
Anti-social criminal behaviour
Child Sexual Exploitation (CSE)
Bullying Including Cyberbullying
Children missing education
Child missing from home or care
County lines
Domestic abuse
Drugs & alcohol use
Forced Marriage
Gangs and Youth Violence
Gender Based Violence against women & girls (VAWG)
Female Genital Mutilation (FGM)
Faith Abuse
Hate
Mental health
Missing children and adults strategy
Private fostering
Preventing radicalisation and Extremism
Relationship abuse
Sexual violence and sexual harassment between children in schools and colleges
Sexting
Knife crime
Teenage Relationship Abuse
Trafficking and modern slavery
Up skirting
What are the types of abuse?
Types of Abuse and Neglect
There are broad categories of abuse that may also manifest in some of the issues listed under 'specific Safeguarding Issues'. They are:
Physical abuse is when someone hurts or harms a child or young person on purpose.
Sexual abuse can happen in person or online. Contact abuse happens when an abuser makes physical contact with a child. Non-contact abuse happens when a child is abused without being touched by the abuser. This can be in person or online. (NSPCC 2019)
Emotional abuse is any action, spoken or otherwise that negatively affects the way that a child feels, causing low moods, sadness or self-inflicted harmful behaviours.
Neglect is the ongoing failure to meet a child's basic needs and the most common form of child abuse. A child might be left hungry or dirty, or without proper clothing, shelter, supervision or health care. This can put children and young people in danger. It can also have long-term effects on their physical and mental wellbeing. (NSPCC 2019)
There might not be any obvious physical signs of emotional abuse or neglect. A child might not tell anyone what is happening until they reach a 'crisis point'. That is why it is important to look out for signs in how a child is acting.
Neglect and emotional abuse were the most common reasons for a Child Protection plan in England in 2017/18.
How safe are our children?
https://learning.nspcc.org.uk/media/1747/how-safe-are-our-children-2019.pdf
NSPCC Disabled Children have an equal right to protection from abuse
https://www.nspcc.org.uk/what-we-do/news-opinion/disabled-children-equal-right-protection-abuse/