Choir perform at Spurs' Stadium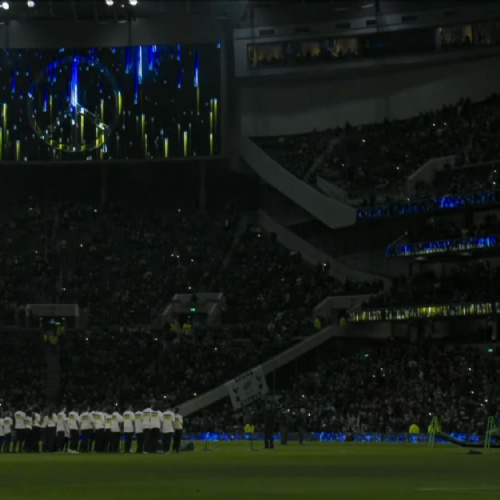 Gladesmore Community School were proud to see members of our school choir performing at the Tottenham Hotspur Stadium before the match against Everton FC.
The choir, led by Mr T. Lowe (Head of Music), performed 'One Day', a song expressing hope that one day our world will stop fighting and people will embrace kindness and freedom, originally recorded by US reggae artist, Matisyahu. Inspired by our students, Tottenham Hotspur went on to win 5-1!
To find out more about the choir, please click here or speak to Mr T. Lowe.