Gladesmore Choir perform at Westminster Abbey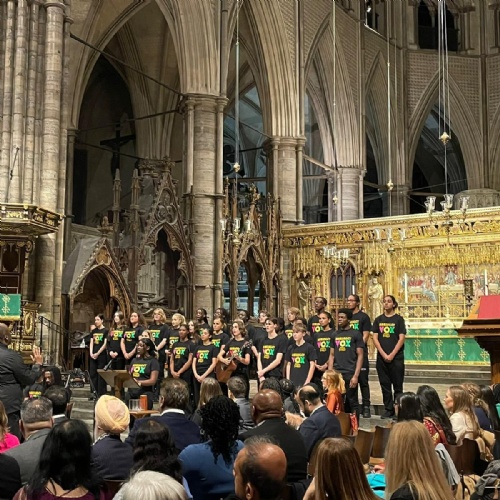 Gladesmore choir pupils were invited to perform at a multi-faith event at Westminster Abbey!
The Haringey Vox choir, which is made up of many of our pupils from Years 9, 10 & 11, pupils across the borough and lead by our Head of Music Mr Lowe, performed multiple songs at the prestigious venue in front of VIP guests, including MP's and celebrities and a special invited audience.
Westminster Abbey has famously been the location for royal coronations and burials, for 17 royal weddings—including the 2011 marriage of Prince William to Catherine Middleton.
Our pupils were thrilled to be asked to perform and were very grateful for the opportunity. Head boy Jaden Laing-Buck said "It was such an honour to represent our school at somewhere so important and iconic. I will never forget this experience."