Gladesmore Choir perform for Holocaust Memorial Day at Spurs Stadium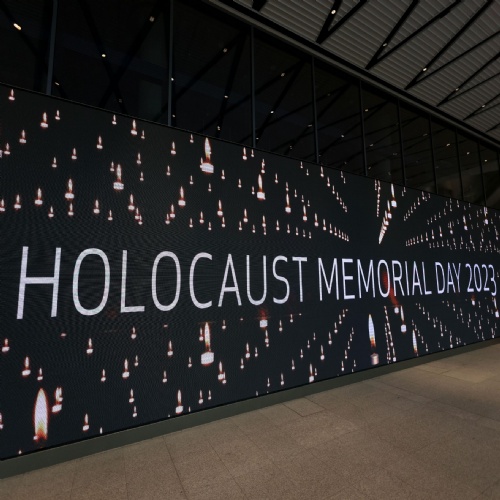 On January 29th 2023, Gladesmore choir pupils were invited to perform as part of the Holocaust memorial ceremony held at Tottenham Hotspur Stadium.
The Haringey Vox choir, which is made up of many of our pupils from Years 9, 10 & 11, pupils across the borough and lead by our Head of Music Mr Lowe, opened the event by performing three songs, including 'One Day' – a song expressing hope that one day our world will stop fighting and people will embrace kindness and freedom, originally recorded by US reggae artist, Matisyahu.
Our students were thrilled to be asked to perform and were very grateful for the opportunity to be involved such an important and moving event.
Haringey Vox, part of Haringey Music Service, are no strangers to performing in front of a large audience, having previously performed at the BBC Proms, the Royal Albert Hall and on tours to both South Africa and Barbados. They had also acted most notably as the official performance for the opening of the new spurs stadium where they performed our single, 'Everybody Dreams' to a crowd of 65,000 people and live on Sky Sports!