The Brilliant Club Scholars Programme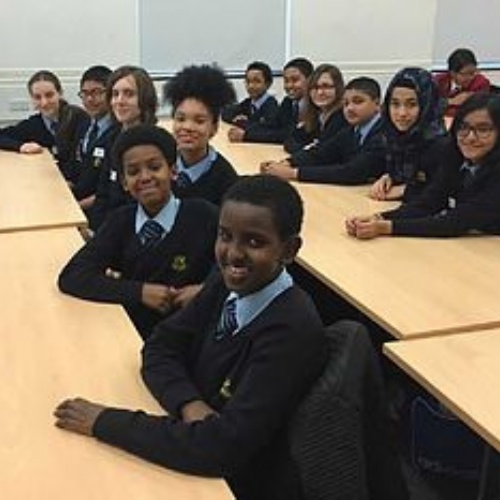 The Brilliant Club Scholars Programme is a scheme aimed at encouraging students to get into top universities.
During the Autumn term a group of twelve Gifted and Talented Year 8 students visited Christ Church College, Oxford. After their visit students received tutorials from a PhD tutor on the Ebola epidemic and surrounding issues. Students then wrote a 1,500 word essay which they submitted to the progamme tutors at the end of the Autumn term.
In February our brilliant scholars received their essay grades. All students, despite only being in Year 8, passed with a 2:2, 2:1 or a 1st - a huge achievement. The Graduation Ceremony to celebrate the students' success was held at SOAS; The School of African and Oriental Studies, University of London. Before the graduation ceremony, students were taken on a tour around the University, attended two study skill sessions similar to ones run for the students attending the University and got to talk to student ambassadors.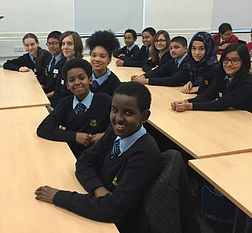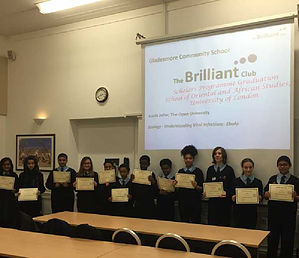 We are very proud of the students and their achievements and know that they are going to continue to do exceptional work in the weeks, months and years to come.