Year 7 students Shine@Gladesmore Summer School 2016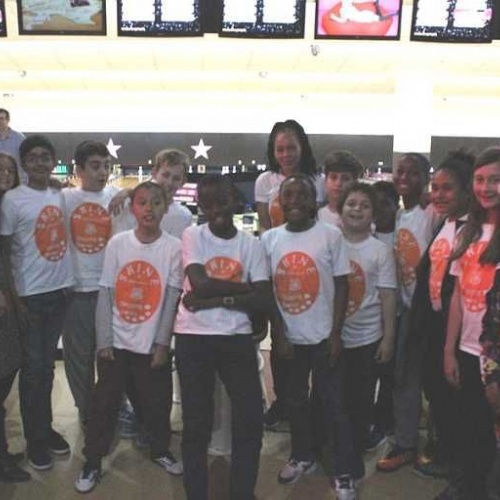 Monday 25th July saw the start of 'SHINE@Gladesmore Summer School 2016'. This two week programme eases the transition of Year 6 students from primary school to Year 7 at secondary school. As well as spending time with their peers and making new friends, students are able to find their way around the school site and meet and work with some of Gladesmore's fantastic staff.

This summer, students were able to develop skills and confidence in literacy and numeracy. Students took part in many activities, including: dance; music; art; drama; and team building exercises. There were also two brilliant trips, the first to RAF museum in Hendon and the second to the Hollywood Bowl in Finchley.
On the last day of the programme, students put on a wonderful performance to showcase the fantastic time they had spent at 'SHINE@ Gladesmore'.
Well done and thank you to all the Year 6 students and families and staff who supported the programme. We are confident that all the students that attended felt a lot more comfortable when they started Gladesmore in September.