Students help launch World War One Exhibition Tour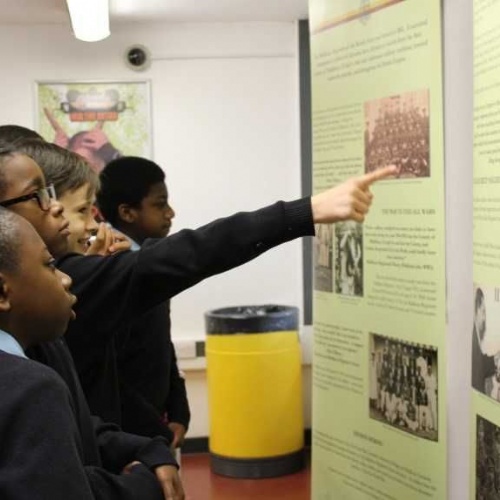 On the 8th January, students from Gladesmore Community School helped BBC News Reporter, Kurt Barling and MP for Tottenham, David Lammy, to launch the 'Hidden Heroes Exhibition'.
Gladesmore was the first school in Haringey to host the exhibition, at the start of a tour that will
see it visit every secondary school in the borough. Tony Hartney said the school was,
"… very proud to be the first stop on the tour...", and that it was,
"… really important that Tottenham students saw the contributions made by their forefathers…".
The exhibition features the contributions of soldiers of black and minority ethnicity who fought for Britain during the First World War 100 years ago. By focussing on the Middlesex Regiment, the exhibition has a very distinct Tottenham flavour.
Gladesmore Head Boy,Yaade Joba commented that the exhibition, "...really opened my eyes to role played by soldiers from Africa and other parts of the British Empire in the war."