Charlie and the Art Exhibition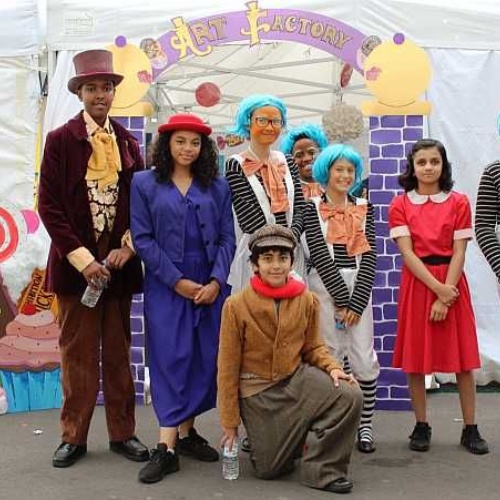 On September 27th and 28th the Art Department exhibited to both current and prospective parents, the outstanding work produced by our incredibly talented GSC students.

The exhibition was themed around Roald Dahl's 'Charlie and the Chocolate Factory'. Year 7 and Year 8 Drama students helped to set the scene by performing in character as Willy Wonka, Charlie, Violet, and the Oompa Loompa's to name but a few. Refreshments were served.
The event was held in a specially erected Marquee in the playground. The art work was very well received, particularly by our visiting overseas students and teachers. We are so happy to be able to provide such a wonderful public showcase for our hard working and talented students.