Blue Day 2016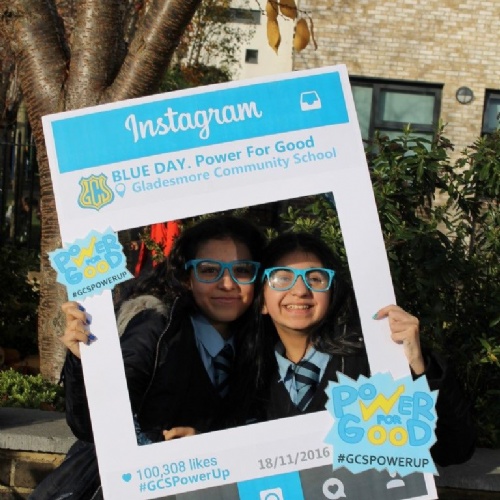 On Friday 18th November we hosted our annual Blue Day at Gladesmore. On Blue Day, the Gladesmore family all wear blue to show that they are united against bullying. So for students, as well as full school uniform, they are encouraged to accessorise with blue items, this could be blue shoe laces; blue socks/tights; blue jewellery (beads, bangles, earrings etc); blue make up/face paint; blue nail varnish or blue hair accessories.
During the day, there were special break and lunchtime events which included a Treasure Hunt and Cake Sale.
Visit the gallery section for some pictures of the event.