Top GCSE Grades for the Class of 2017!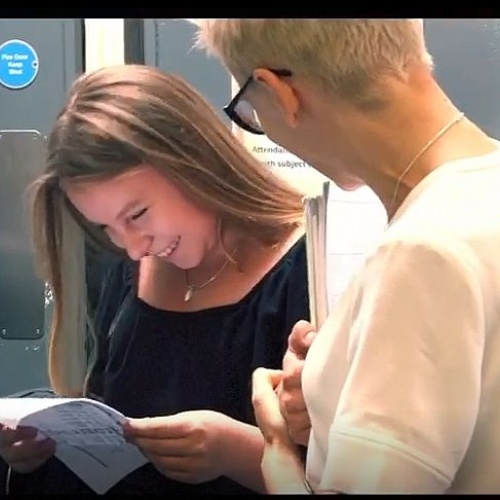 Cheers all round for Gladesmore Community School pupils who are celebrating success in
the new tougher GCSE examinations.

66% of pupils achieved top grades in 5 or more subjects including both Mathematics and
English. This is a new all-time best for the school.

This year, candidates had to sit more difficult and longer examinations than ever before and
the new numerical grading on a scale of 1 to 9 was introduced. So it is a great joy and relief
that our pupils' results were so impressive. 82% gained top grade passes in English and 75%
in Mathematics, with 68% getting passes in both at the higher level and 50% at the new
'strong' pass level. We are also delighted that many of our most able pupils obtained the
Grade 9.

The new examination success measure, Progress 8, show that our Year 11 pupils achieved
well above the government's national target in every subject. Progress is measured between
Key Stage 2 to Key Stage 4 in eight subjects. Our provisional Progress 8 Score is well above
the national standard and is at least half a grade higher than the government target in each
subject; this indicates a superb achievement across the board by pupils.

Pupils taking the EBAC subjects, a combination of Science, History, Geography, Spanish,
French, English Language, English Literature and Mathematics, made significantly better
progress than the national profile and attained very significantly above the national standard.

Head of Year, Rob Brown, who is retiring this year, was overjoyed with the results said:
'Gladesmore pupils have again overcome challenges and disadvantages and demonstrated
just what can be achieved with a positive attitude, determination and sheer hard work. I am
so happy for them!"

These great results have ensured twelve pupils have secured fully funded scholarship
placements to study their A-levels at top UK independent boarding schools which include:
Harrow School, Rugby School, Wellington College, Badminton School, Millfield School,
Framlingham College, St Teresa's School, Sevenoaks School and Bedales School.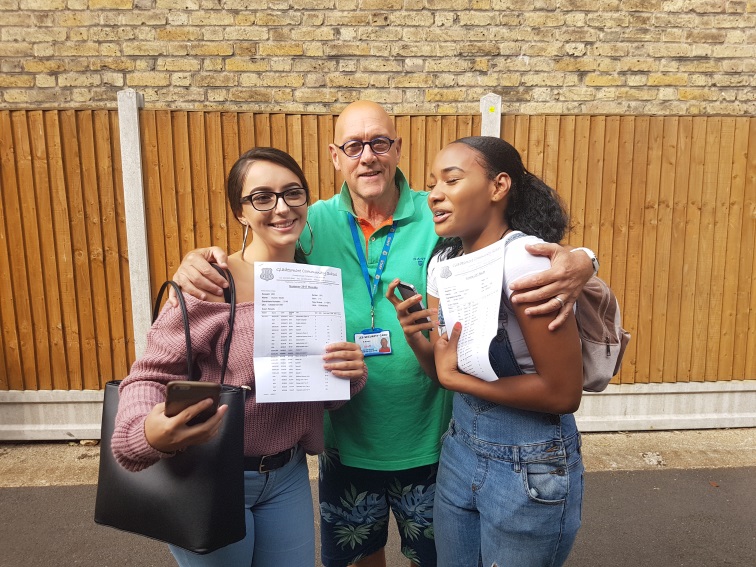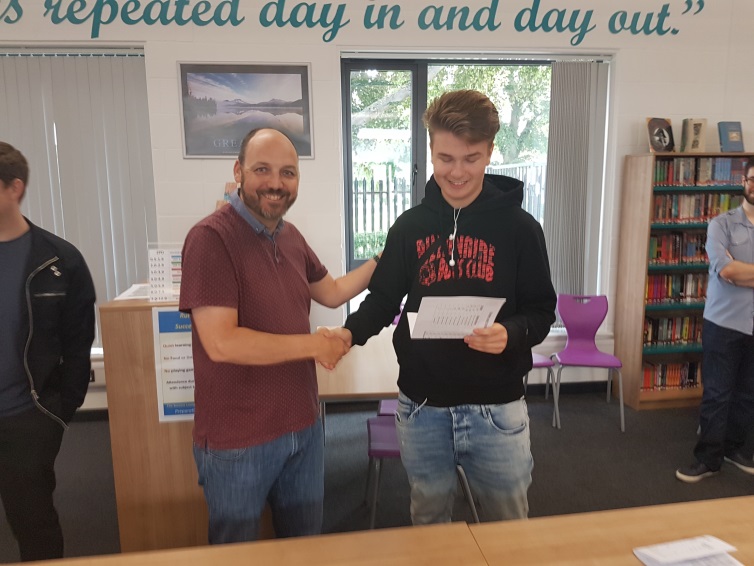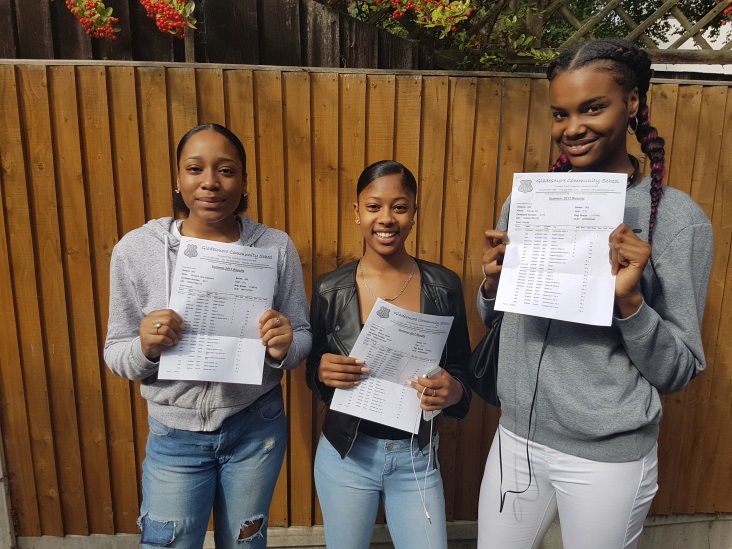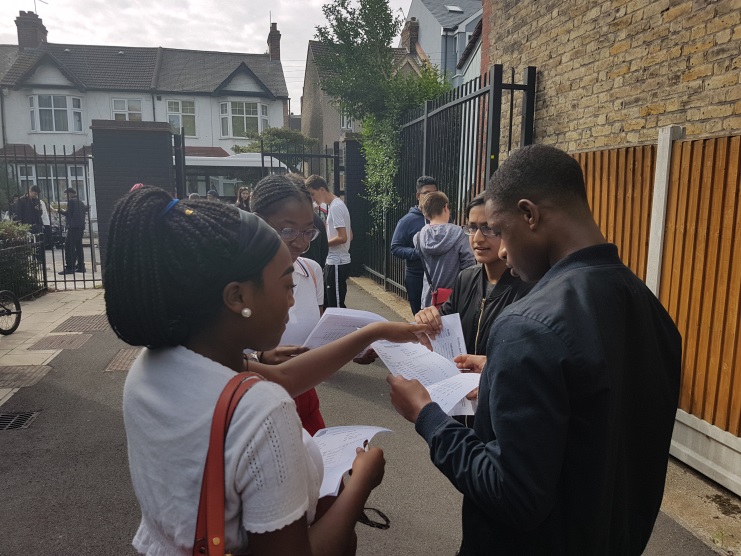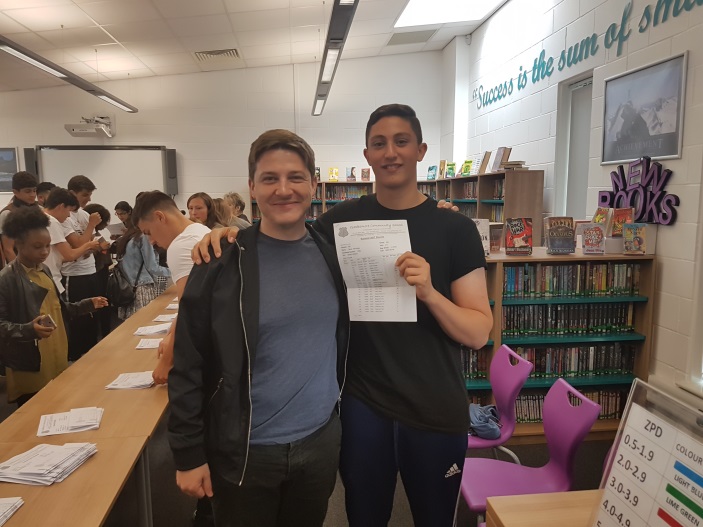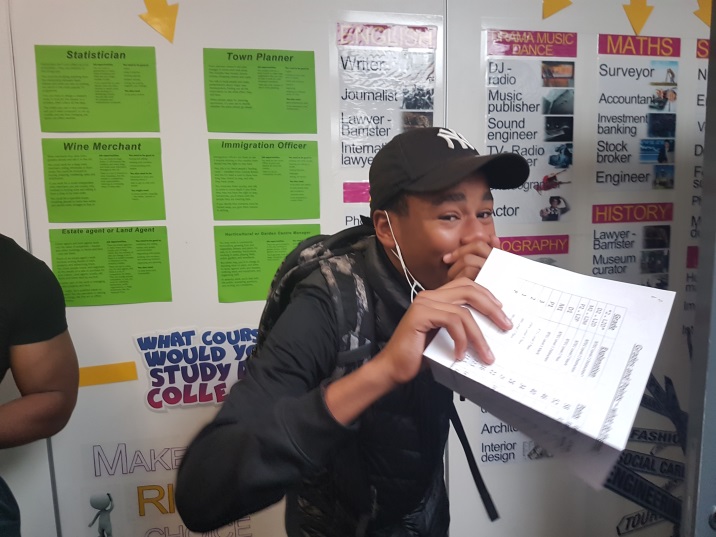 Some of our top individual achievers include:
Number of high grade GCSE passes

4-9 A*-C

1

WILLIAMS Sarah

F

9

2

MUNTEANU Andrei

M

10

3

STEPKA Matthew

M

11

4

FARRELL Perrnette

F

10

5

PHILLIPS Morgan

F

9

6

BENNETT Jessica

F

10

7

UJAH Esther

F

10

8

AKBULUT Eray

M

11

9

HINES Ula

F

10

10

TAHLILKAR Mohammad

M

10

11

TEZGEL Emine

F

9

12

AKONNOR Kwaku

M

11

13

ABDULLAHI MAHAMED Amina

F

8

14

UDDIN Fahim

M

9

15

FISHER Chloe

F

9

16

GRIFFITHS-GOLHA Yeshe

F

10

17

AHMED-THABIT Hariss

M

9

18

CUDJOE Keian

M

10

19

OZSOY Emre

M

9

20

RASHAD Haaris

M

10

21

KARIM Ibraheem

M

9

22

ZHANG Kevin

M

10

23

FERREIRA Isabela

F

10

24

SPROGIS Ricards

M

9

25

MULLA Aftab

M

9

26

THOMAS Isaiah

M

10

27

MELENIKIOTOU Anna

F

10

28

NABOULSI Mohammed

M

10

29

OGUNDADEGBE Daniel

M

10

30

WHEELER George

M

9