Gladesmore provide key workers with face shields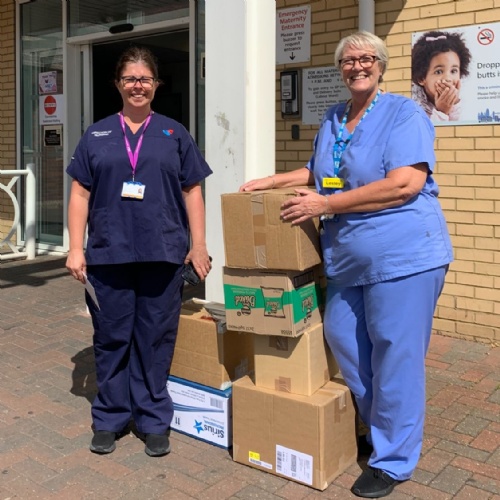 Staff have been busy during the school closure making face shields for front line key workers. Led by technology teacher, Colleen Jose, staff from other subject areas, including Ms Atwal (English), Mr Penalver (MFL) and Ms Osipova (Art), have turned their hands to operating technology equipment, including a laser cutter to manufacture over a thousand face shields.
The face shields comply with the PPE standards and have already been put to good use to protect front line carers and nursing staff. Ms Jose said, 'We wanted to help care workers and NHS staff. We have the skills and equipment to make high quality PPE so we have been happy to do our best to support them.'
This week we proudly delivered large batches of the 1100 face screens to Priscilla Wakefield House Nursing Care Home and Peregrine House Care Home in Tottenham and to Newham University Hospital.
See link to video clip below:
https://www.newsflare.com/video/354950/na/london-school-makes-face-shields-for-nhs-staff-and-key-workers
The materials have been very kindly funded by Gail Radley, owner of, HG Recruitment Solutions based in St Albans. Gladesmore are also working in collaboration with Nicholas Breakspear School, so they can also supply care workers with face shields in Hertfordshire.
Tony Hartney said 'We are enormously grateful to all key workers for their contributions during this pandemic. Care workers and nurses are doing an incredible job and face risks every day. So, I am very proud that Gladesmore staff have been able to help. They have given generously of their time to make this large batch of face shields to help keep them safe while they care for our community. We are also very thankful to Gail Radley whose generosity has helped make this possible.'