Cyprus 2018 EV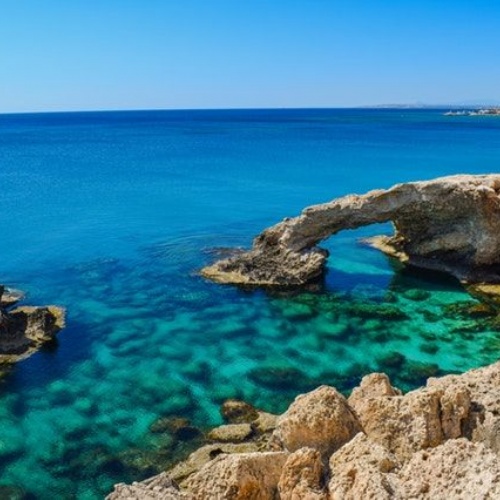 Thursday 17/05/2018
Hello, we safely cleared customs and are waiting to board the plane to Istanbul. Everyone is very excitedand looking forward to a great trip! Will let you all know when we arrive at the hotel in sunny Cyprus
---
Friday 18/05/2018
We have arrived safely and made the most of a very hot first day. After settling in to our rooms and having a leisurely lunch we headed back to the hotel for some much needed relaxation and fun in the pool. The day ended with a reception at the home of the President of TRNC to celebrate the 19th May Day of youth sport.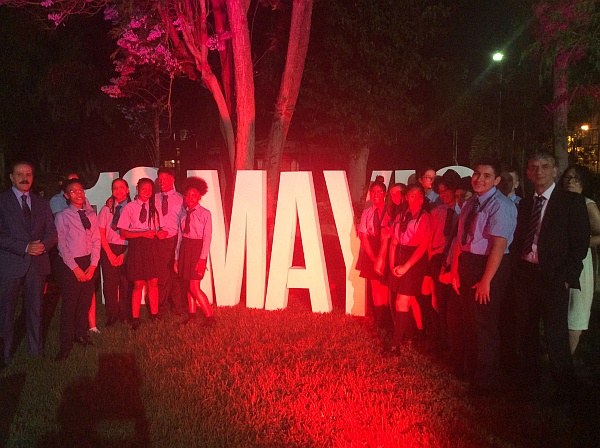 ---
Saturday 19/05/2018
After a lovely breakfast we boarded the minibus and went to Belapaix Monastery. Lunch was taken in a lovely local restaurant with amazing views out to sea. A short drive took us to turtle beach, then we headed back to the hotel for some late afternoon fun in the pool.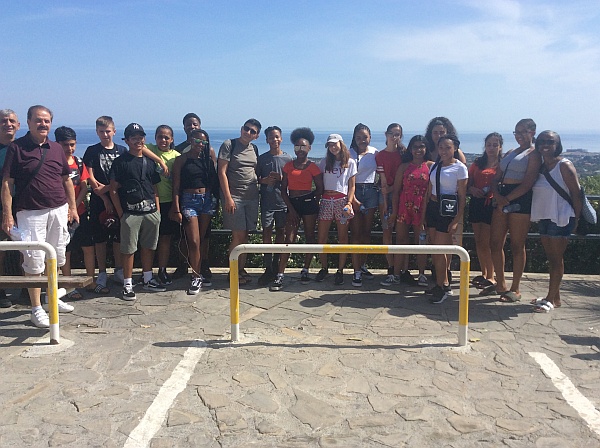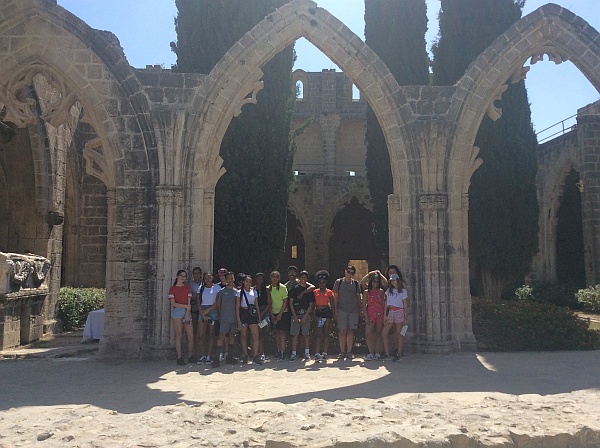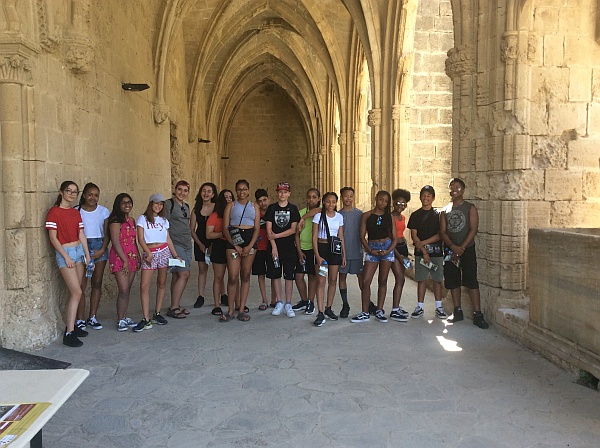 ---
Sunday 20/05/2018
Today started with a visit to the monument which commemorates the 1974 invasion of the island. From there we travelled to the infamous 'Blue Shato', home of gun smuggler Paulo Paolides. As the sun began to get lost behind the clouds we made our way to a local farmhouse for a lovely rustic lunch.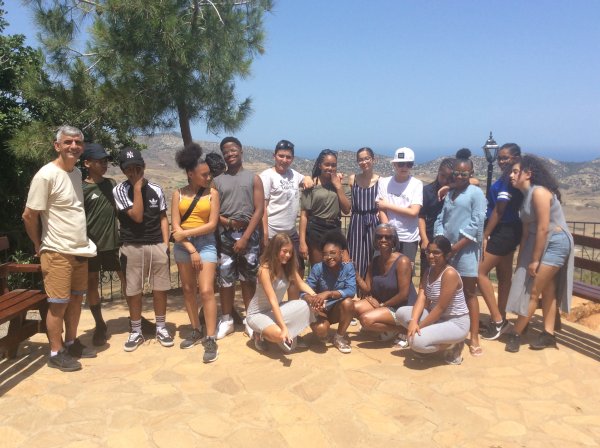 ---
Monday 21/05/2018
Today we visited Near East College. The exam season was in full swing so we were given a tour of the amazing sports facilities. On campus there is the very impressive car museum which houses some of the most famous cars in the world. Our picture shows students with the actual car used in the 'Batman Begins' movie. After checking out the vintage cars we moved on to the animal hospital to see the great work done by the vets. After lunch we headed to the offices of the Education Minister who very kindly provided us with transport whilst in Cyprus The day ended with lots of fun in the pool.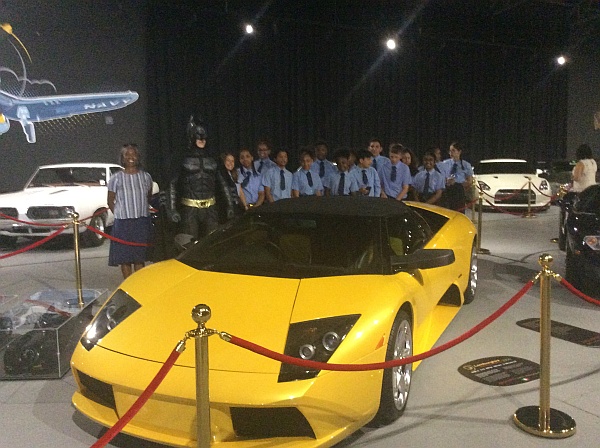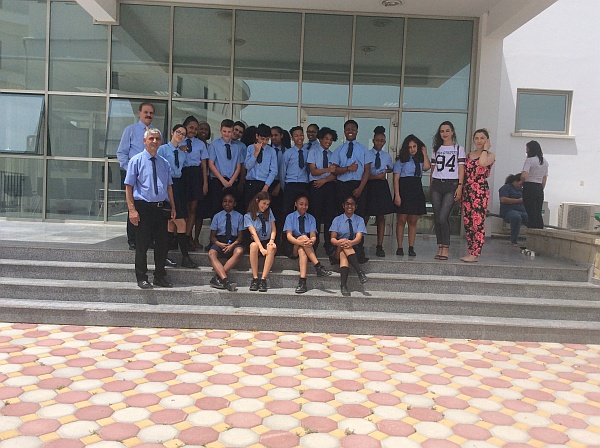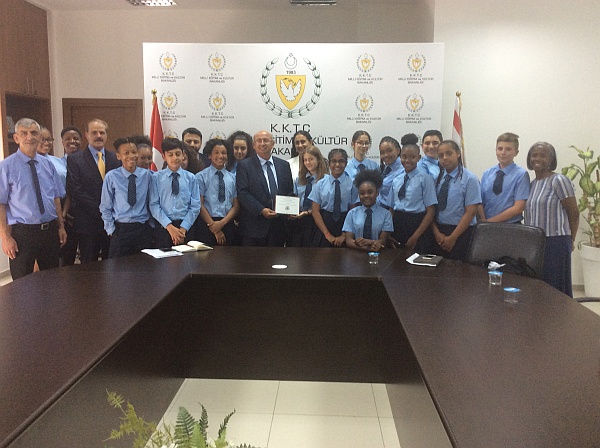 ---
Tuesday 22/05/2018
Another busy day in Cyprus. After breakfast we boarded the minibus to see out friends at American Future College. The students got involved in some science experiments and played basketball before we left for the BRT studios. On arrival we were soon prepped and took our seats in the studio ready for our annual online programme 'A Cup of Conversation'.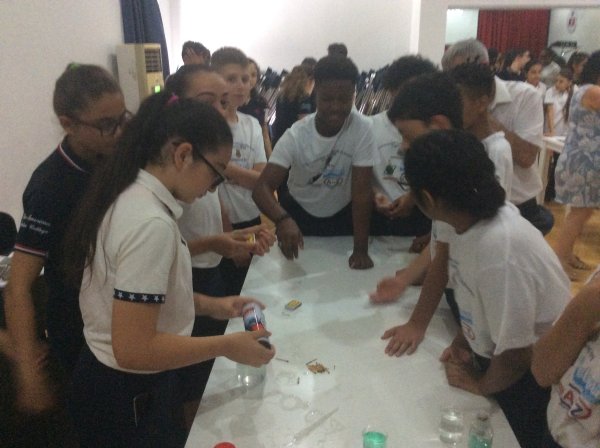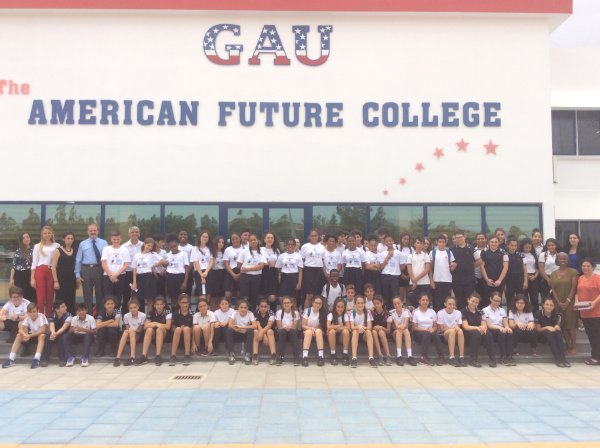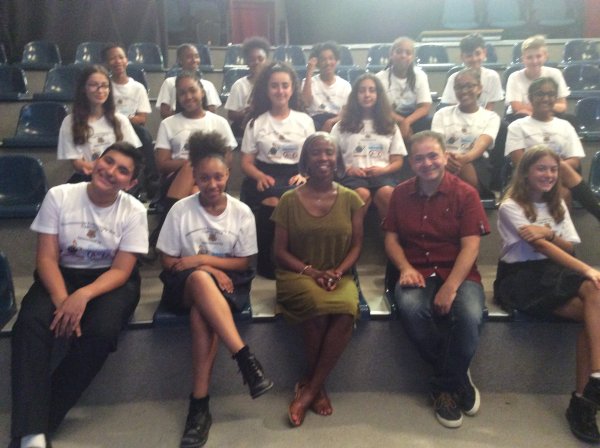 ---
Wednesday 23/05/2018
We awoke to a beautiful blue sky in Cyprus this morning. We hit the road quite making a quick stop at Namik Kemal secondary school to say hello to some old friends. From there we travelled into Famagusta to do a little shopping after lunch. We stopped at the famous Salamis ruins and St Barnabas Monastery before heading back to the hotel to cool down 😎.