Catering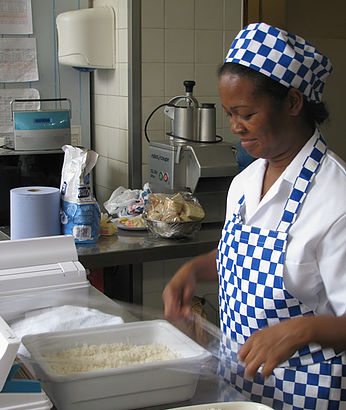 Use our kitchen to cater for your guests.
You can use our large kitchen to prepare food and beverages for your guests.
One of our experienced kitchen staff will be there to lend a hand and help you set up, get cooking and clean up at the end. Please note, you are required to book this facility if you wish to use our kitchen facility, even if you are bringing your own food or catering staff.
Kitchen supervisor: £25+VAT per hour
Tick the appropriate box at the bottom of the booking form to be quoted for this.