Film Studies
Course Outline
Students will be offered the opportunity to study the Hollywood, British Film and South African film industries. Students will also have the opportunity to study a selection of films in depth, focusing on the Super Hero genre and modern British and South African cinema.
There will be the opportunity to write critically about films and to undertake a range of practical and creative tasks, such as creating digital story boards and filming short sequences.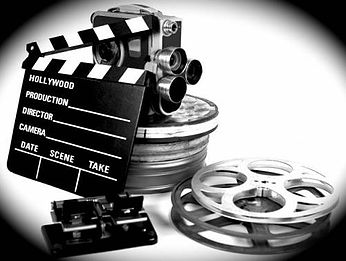 Assessment
50% of Film Studies GCSE is assessed through two written exams: one on Super Hero movies, such as Spider Man, X-Men, Batman, Superman Returns and The Green Hornet etc and a second based on a study of either Bend It Like Beckham or Tsotsi.
50% of Film Studies GCSE is assessed through written and creative work consisting of:
A short written analysis of an extract from an Hollywood film
A short written research task about a Hollywood film
A creative task about an imaginary film to include:
The pitch
A storyboard for part of the film or a screenplay extract
Posters or Web Pages promoting the film or a filmed extract for part of the film
A written evaluation of the creative work.
Students should be prepared to use both their writing and practical skills.
Progression
Film Studies GCSE is valued as an indicator of students' ability to analyse, and to communicate their ideas creatively through written and practical assignments. Many students have gone on to study A levels in Art, Photography, ICT, and Media Studies. Film Studies GCSE also complements subjects such as Sociology, Product Design, Psychology, English Language and English Literature.