Languages GCSE
Community Languages GCSE
GCSE Course Outline
The following GCSEs are available:
Arabic, Urdu, Panjabi, Chinese (Mandarin/Simplified), Chinese (Cantonese/Traditional), Turkish, French, Spanish, Portuguese, Italian, German, Russian, Dutch, Polish, Modern Greek, Hebrew, Gujarati, Persian, Japanese, Bengali.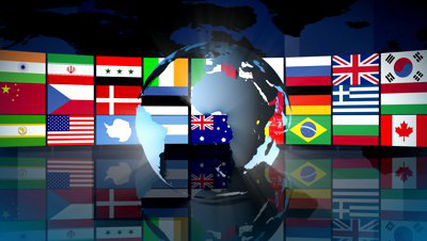 There are no timetabled lessons for these exams but to prepare for the exam students can attend club every lunchtime with Mr. Jackson.
Students are provided with past papers, internet sites, exam board information and syllabi and an exam toolkit. Bilingual dictionaries cannot be used in the exams.
It is vital, in order to pass at a Grade C or above, that students use language in the past, present and future tenses, use opinions with reasons, use descriptive language and form longer sentences structured with connectives.
Assessment
With the exception of Arabic (listening, reading and writing only) the exam consists of a speaking exam (role-play, small presentation and interview style questions), a listening, reading and writing exam. Each skill is equally weighted.
AS/A Level Course Outline
The following AS and A Levels are available next year:
Italian, French, Spanish, Portuguese, Polish, Arabic, Bengali, Chinese (Mandarin/Simplified), Turkish, Modern Greek.
Generally students will be prepared in club to listen to spoken language and write answers in the language to comprehension questions, read texts and translate into English/Community language and write essays on topical issues.
Students will be provided with course details, past papers and exam board information. AS Level text books can also be purchased. Clubs are available as above.
ASSET Languages (Somali)
This course can be offered as a Level 1, 2 or 3 qualification.
Progression
Students can continue to prepare for the AS Level or A Level either at Gladesmore or at college. Portuguese and Chinese are considered to be two languages which will be in need in the future as trade links with China and Brazil increase. Turkish and Polish are two rising languages required by employers in EU markets. Many employers look for language skills and evidence of academic achievement in languages, not only to enhance global economic opportunities, or to work with a culturally diverse population in the UK, but also as evidence of good communication and thinking skills. Many universities ask for a GCSE in a MFL as an entry requirement for degree courses. Many courses include language options e.g. law, architecture, and journalism. Potential employers include City firms, law firms, MI5, Health and Social Services and globalised companies.