Marriage and Civil Partnership ceremonies
Gladesmore Community School is a fully licensed approved venue for holding Marriage and Civil Partnership Ceremonies.
You can have your wedding ceremony in the G2 Arena (Main Hall), the Gallery or the Sports Centre.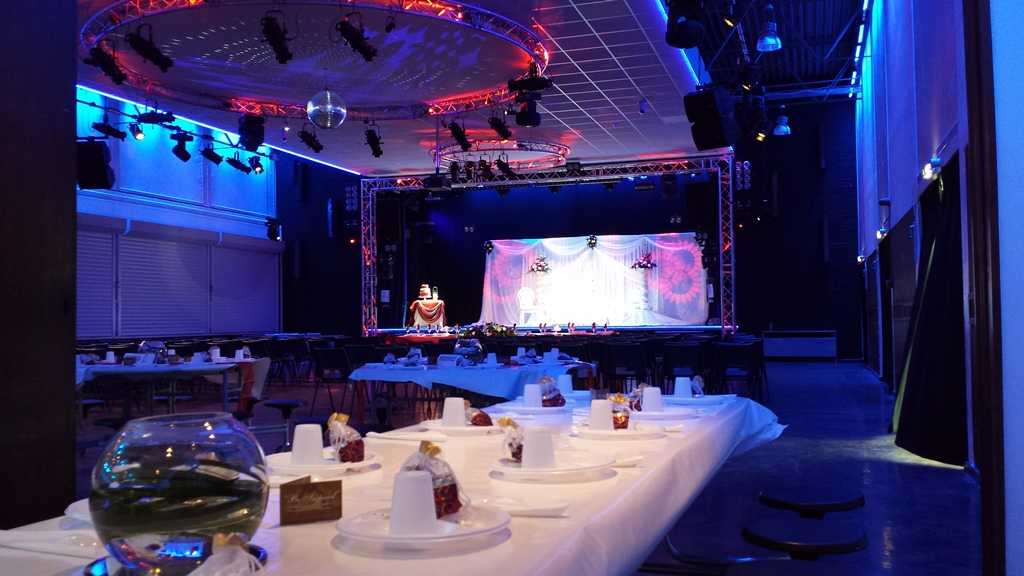 Please complete a booking form by clicking here. Please specify whether this is a Marriage or Civil Partnership Ceremony.
We can provide you with the venue however you will have to contact the Registrar's Office to give notice of your marriage or civil partnership and pay separate fees to the register office for the ceremony. It is your responsibility to arrange this for your wedding ceremony.
Useful information from the Registrar's Office
http://www.haringey.gov.uk/index/community_and_leisure/bdm/marriages-civil-partnerships/notice_of_marriage_and_civil_partnership.htm
The cost of giving a notice for Marriage or Civil Partnership Monday to Friday is £33.50 per person. On Saturdays the cost is £43.50 per person which includes a £10 weekend notice fee.
Register Office and Civic Suite Fees and Charges
http://www.haringey.gov.uk/index/community_and_leisure/bdm/register_office_fees.htm
Fees range from £400 - £1500 depending on what day of the week and whether it is a bank holiday.