Music BTEC
Course Outline
The BTEC Level 1/Level 2 First Award in Music provides practical experience in music education where students can develop an understanding of the music industry as well as learning and developing skills on their main instrument. The vast majority of the course focuses on performing, composing, using music technology recording as well as developing in other areas such as music production.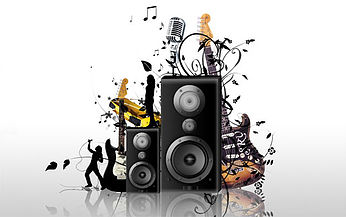 The course is a single option and successful candidates will have a maximum of three music lessons per week.
There are also other projects which are open to the students and these continuously support the vocational aspect of pursuing a BTEC. For example:
Performing a number of public recitals for invited audiences
Working with industry professionals
Providing videos of performances and rehearsals
Completing a portfolio of compositions
Creating and producing your own music
The successful BTEC Music candidate will bring to the course a wide and varied interest in music. You will be prepared to listen to music which may be unfamiliar to you, for which you will develop an appreciation. You will keep a detailed diary of and devote time to your instrumental practice, rehearsals and performances.
Assessment
One unit is externally assessed. This is a Core Unit and it must be attempted
The remaining units are optional and these will be explained as the course progresses
Progression
The BTEC Level 1/Level 2 First Award in Music provides a good spring board for those wishing to study a BTEC Level 3 in college. The course also provides a good foundation for those wishing to pursue a career within the music industry.
This exciting course is indeed challenging, but shows that you can work well as part of a team over a long period of time. You will develop your skills as a solo artist, when working as part of an ensemble, you will learn about the music industry and also will develop a sound knowledge of using ICT in Music by the end of this course.