Physical Education
PE BTEC
Course Outline
Following a BTEC Level 2 Award in Sport is an exciting way to study.
It gives you the opportunity to develop the knowledge, skills and understanding that you will need in the working world of the Sports Industry.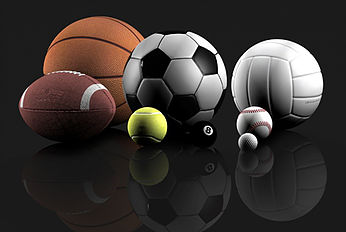 Your BTEC Level 2 course will cover 4 Units. At Gladesmore we cover the following Units:
Unit 1: Health and Fitness for Sport and Exercise.
Unit 2: Practical Sports Performance.
Unit 3: The Mind and Sports Performance.
Unit 4: The Sports Performer in Actioin.
Unit 5: Training for Personal Fitness.
Unit 6: Leading Sports Activities
Assessment
Unit 1 and 2 are Core Units (mandatory); Unit 1 will be assessed externally by means of an on-line test and Unit 2 will be assessed internally i.e. by staff in the PE Faculty. Students will then have a choice of 2 other Units from U3, U4, U5 or U6. These Units are called Specialist Units and will all be assessed internally, counting for 75% of your total marks. This means that your teachers will grade your work and the grades will be checked by external examiners.
Your work for the Specialist Units can take many different forms and will be marked regularly. Some of the possible ways that you could present your work are:
Written work ( e.g. report, log book, brochure etc)
Design work ( e.g. Poster, flyer, annotated drawings etc)
Practical Activities
ICT presentations
Video presentations
Drama presentations
Lead a discussion group ·
Any of your own original ideas
Progression
The BTEC Level 2 First Award in Sport puts you in charge of your own learning through activity and research using modern technology and communication; and leads straight on to a wide range of Level 3 courses. It is a good course for students also thinking about gaining coaching, first aid, psychology, teaching, media, physiotherapy qualifications or working in the sports industry.
CORE PE
Course Outline
Physical Education continues to be compulsory in KS4 with students having one lesson a week, which will take place at school and/or off-site at local sports facilities. Core PE does not lead to a formal qualification.
Activities: A wide range of activities are available and include: athletics, badminton, basketball, cricket, cycling, dance, fitness (aerobics/ circuit/spinning/weight training), football, netball, rounders, trampolining, swimming, table tennis, volleyball and Junior Sports Leader Award. It is not expected that students will cover all of the activities, they will focus on their own interests and expertise through guidance from staff.
In your lessons, you will:
Be taught how to apply and extend existing skills safely to meet the demands of new situations.
Be taught how to structure your practices in the most efficient way to achieve particular results.
Be expected to undertake a range of different roles in the activities selected.
Be taught how to design and carry out training programmes for specific purposes.
Be helped to understand the importance of the roles of responsible participants and spectators.
Be taught how to judge performance in your chosen activities.
Be shown how to use the various opportunities for physical activity in the local area.
Be helped to assess vocational opportunities in the sports/arts and leisure industries.
Be encouraged to undertake regular physical activity conducive to a healthy and enjoyable lifestyle.
Be encouraged to adopt good sporting behaviour and recognise and reject anti-social responses including unfair play. Incorporate ICT as appropriate, in improving your own and other's performance.
Assessment
Throughout each activity you will be assessed and given a national curriculum level. In addition in some activities you will have the opportunities to gain performance awards.
Progression
Hopefully, you will take from P.E. a desire to continue with some form of physical activity and consequently have a healthy and enjoyable lifestyle. Many colleges and employers look favourably on sports participation as an indication of a well motivated and cooperative individual.