Religious Education
Content Outline:
Religious Education continues to be a compulsory area of study for all students at Key Stage 4. However there will no longer be a weekly lesson, unless students choose GCSE Religious Studies as one of their preferences. Instead all students will be expected to take part in the Religious Education Day events which are put on regularly during year 10.
These Religious Education events will involve outside organisations and guest speakers from a range of different faiths. They will help to increase your understanding of different beliefs and give you an opportunity to reflect on what is morally right.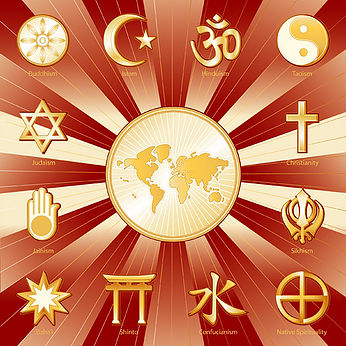 Sometimes you will be watching a performance or presentation with the whole year group, at other times you will be working in a variety of workshops as part of smaller groups. There will also be a series of RE lessons delivered during PSHE time in year 10 Spring Term and in Year 11 on themes such as 'Is there a God?' and 'Is violence ever the answer?'. During these lessons you will get the opportunity to reflect on your own views and consider those of other Religions and individuals.
You will be expected to evaluate and feedback what you have learned from being part of the Religious Education activity or Event. We welcome your input in order to improve the opportunities Religious Education offers to you to learn more about yourself and others.
These events are organised by the RE department and the Humanities Faculty and we hope that you will find them enjoyable and interesting as well as using them to reflect on the meaning and purpose of your life.