Technology - Catering
Introduction
Food Technology is one of the departments that make up the Design and Technology Faculty.
It is staffed by two full time teachers and one part time teacher. We have excellent support from our two part time technicians.
Food Technology lessons involve a blend of theoretical work such as learning about healthy eating, functions of ingredients and cooking methods; experimental work which includes tasting ingredients and products, experimenting with recipes and ingredients.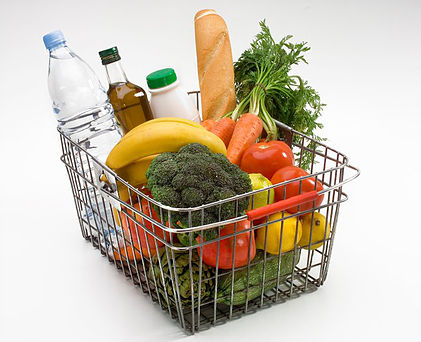 It does, of course, involve the pupils cooking food products which they can bring home.
When pupils are cooking they are expected to bring in the ingredients they need. In cases of hardship – short term or long term, the school can provide ingredients. The pupil needs to give a list of the ingredients they need to the technician at least three days before the lesson.
Pupils should take their ingredients to their Food Room before school starts. They will be stored at the correct temperature until the lesson. Ingredients should be labelled with the pupil's full name and the day and period they have their lesson. Food will be stored in the Food Room until the end of school. Pupils need to bring in a suitable sized container to take their food home in. This should be labelled with the pupil's full name and the day and period they have their lesson.
Cross Curricular Links
Food Technology uses and complements the skills from many other subjects.
The other Technology subjects – we all use the same process for designing and making products The strands that pupils have to complete are: generating ideas and research, planning, communicating ideas, selecting tools, accuracy and quality of work and evaluating. These are all assessed across the Technology subjects.
Science – 'food is science you can eat' - There are many links in both content and the skills taught in science. Nutrition, healthy eating, heat transfer, chemical reactions are all taught in both.
English/Humanities – extended writing is structured in the same way. Pupils need to explain, give evidence and justify their thinking.
Maths – cooking involves weighing and measuring accurately. Recipes also require to be scaled up or down.
Food and Modern Foreign Languages – when possible joint events take place where foods from different countries are cooked
Extra-Curricular Activities in Food Technology
A STEM club is being trialled with Gifted and Talented Year 8 pupils.