Technology - Resistant Materials
Course Outline
This course is designed to encourage students to develop an awareness of the nature and significant importance of Design and Technology in a rapidly changing society. Students learn to combine practical skills with an understanding of aesthetic, social and environmental issues, function and industrial practices, which are essential in the Technological field.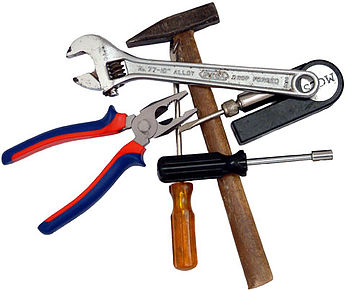 The course aims for students to become autonomous problem solvers as individuals and as members of a team. The course allows students to progress either directly to employment, or to study for an Advanced level qualification in Design and Technology and GNVQ Manufacturing and Engineering.
Be under no illusions getting a GCSE in RM is tough, its not all about making products. 60% of your marks will come from written/design coursework. You will be required to keep to strict deadlines, to help you meet these deadline it is recommended that you spend 1 hour per week on independent home study and attend club once a week.
Assessment:
The GCSE is made up of four mandatory units. Units 1 & 3 are internally assessed coursework and carry 60%. Units 2 & 4 are externally assessed written papers and carry 40% of final mark
Unit 1: Introduction to designing and making Developing research and investigation skills Developing drawing skills Modelling Evaluating process.
Unit 2: Sustainable Design Consideration of products Consideration of the environment Consideration of society and the economy.
Unit 3: Making quality products Designing for a need Working with tools and equipment Evaluating the product.