Music — Instrumental Tuition
Vocal and Instrument Tuition
Vocal and Instrument Tuition is offered during the school day, on all Brass (Trumpet, Tuba, Trombone, French horn), Woodwind (Saxophone, Flute and Clarinet), Violin and Cello, drums, bass, Piano, guitar, voice.
If you are interested in your son or daughter taking music lessons please download and complete the attached application form below and return to the Music Department.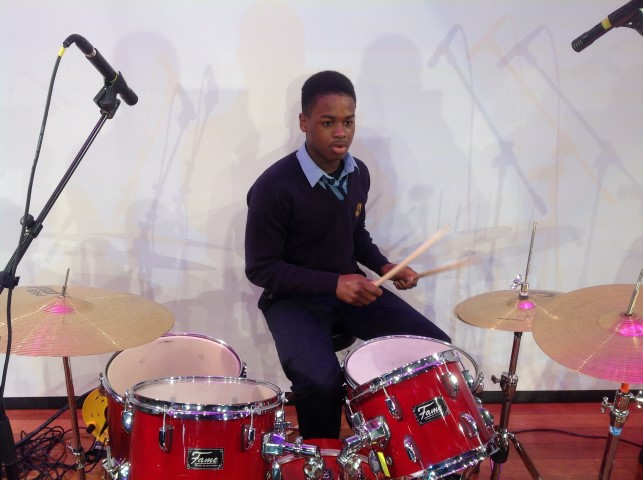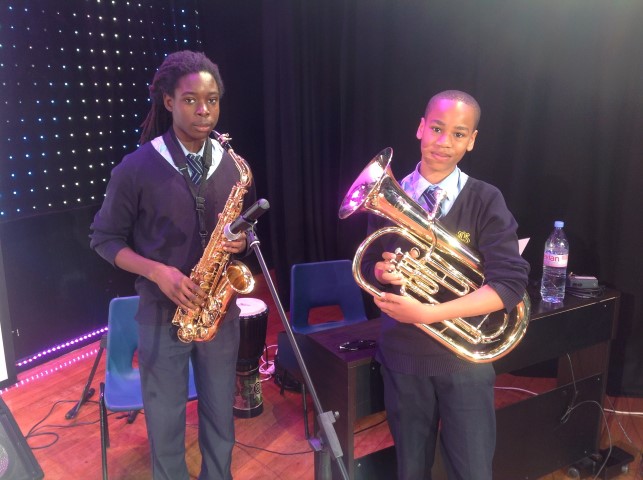 CURRENT FEES FROM SEPTEMBER 2021
This year lessons are being subsidised we now charge at £70 per term (10 x 20 minute lessons). If you receive free school meals or income support you only have to pay £30.
WHEN YOU APPLY
Applications are entered onto our database in the order in which they are received. When a space becomes available or there is enough demand to start a new lesson, you will be sent an invoice for the lessons. The invoice will also show the name of the teacher and any reductions which you may be able to apply for. Once you have replied, with the appropriate payment and/or proof of eligibility for reductions, your child's name will be entered on the register. The waiting list is constantly monitored and we are in regular communication with schools/teachers to keep it as short as possible.
WHEN LESSONS START
Once your child is on the register you should check at school for the days and times of the lessons. The instrumental timetable is available outside the music rooms at school.