SEND (NEW)
Gladesmore Community School is an inclusive and supportive environment. We endeavour to meet the needs of our pupils so that they can best access our broad and balanced curriculum. Our dedicated and experienced AEN team offer support to pupils with SEND. We recognise that our pupils are individuals and so support will differ for each pupil. Our support can include: small-group teaching, additional literacy provision, mentoring, differentiated materials, in-class support and emotional support.
The school has an excellent record of developing pupil skills and outcomes for pupils with SEND are strong. The department also prides itself on the social and emotional progress that pupils make while they are here.
Every pupil with an EHCP has a Keyworker who will meet them regularly to track their progress and to support their education. Parents of EHCP pupils will be kept regularly updated and are invited into school to review progress regularly.
If you have any question about our SEND support or wish to discuss the individual needs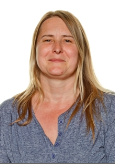 of your child, please contact Emma Davies (our SENCO) on senco@gladesmore.com.
If you wish to review our SEND policies and documents, please visit the Policies and Documents Index.
Information from Haringey SEND Team and other local organisations
From time to time, the school receives newsletters and information which may be helpful to parents / carers. We may post some of these items into the News Section, however, an archive of these resources can be accessed below. Please check back frequently for updates.
If you have any questions please contact Emma Davies (our SENCO) on senco@gladesmore.com
Transition Support for SEND
Please click here for information about Year 7 transition support.
Please click here for information about KS4 transition support.