English — LAET Chrysalis East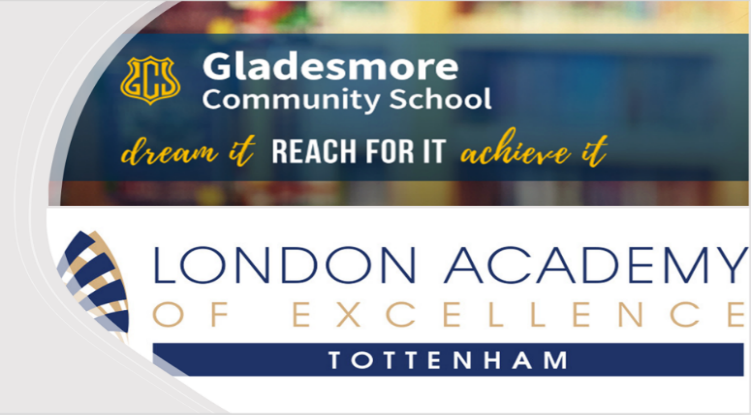 Since 2019, the English Faculty at Gladesmore Community School has collaborated with London Academy of Excellence and became actively involved with the Chrysalis East project. These initiatives prioritise raising achievement for students of Tottenham by delivering workshops that challenge students' thinking, by expanding their understanding of the literary texts and by building conceptualised connections between what is already known and the new knowledge gained.

The collaboration is expanding and will also include writing and reading projects at KS3. This new phase aims to nurture students' enjoyment and confidence in navigating the demands of the curriculum, to inspire them to engage with English beyond GSCE and, ultimately, to support students in reaching their full academic potential.
Through developing students' creativity, broadening their critical thinking and building their cognitive architecture, we seek to ensure that the life to which students aspire after Gladesmore is one that can be met with confidence, fortitude and success.